Cocobean Productions is your source for the best steel drum music at very affordable prices.  The company was formed in 2002 by Creig and Neisha Camacho – who are originally from Trinidad & Tobago, the birthplace of the steel drum (steel pan).  Since then, Cocobean Productions has served over 3,000 new clients.
Cocobean Productions provides authentic Caribbean Entertainment for a variety of events, with a strong emphasis on weddings and corporate functions.  The company books The Caribbean Crew Steel Drum Band and solo steel drum players to perform at over 100 weddings and corporate events every year.  What sets Cocobean Productions apart from the rest is the professionalism and passion of the owners.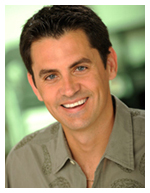 Prior to starting Cocobean Productions, Creig had spent several years performing at Universal Studios CityWalk and at Epcot Theme Park in the Walt Disney World Resort, while Neisha had over 10 years of experience in the staffing industry.  They wanted to provide their own Caribbean Steel Drum Entertainment and specifically targeted the corporate and wedding market.  The entertainment had to be more authentic, talented and professional than what was currently being offered.
Thus, Creig formed the The Caribbean Crew Steel Drum Band and Neisha got to work on recruiting the clients.  The partnership was an immediate success and as a result, their featured act The Caribbean Crew Steel Drum Band has won six national awards for being the Top Steel Drum Band and Top Corporate Entertainer in all of North America.
Creig and Neisha's other passion is to provide 100% satisfaction to all of their clients.  This list of clients that have worked with Cocobean Productions includes over 500 brides and major corporations like Bank of America, SunTrust, BET, HBO, Boston Red Sox, NFL Players Association, British Airways, JetBlue, Carnival Cruise Lines, Sea World Orlando, Budweiser, Coco Cola International, Pepsi, KFC, Microsoft, Honeywell, GE and Siemens.
According to Neisha, "Cocobean Productions is an Authentic Caribbean Experience from start to finish, with a level of talent and professionalism that is unsurpassed.  We look forward to sharing that experience with you!"